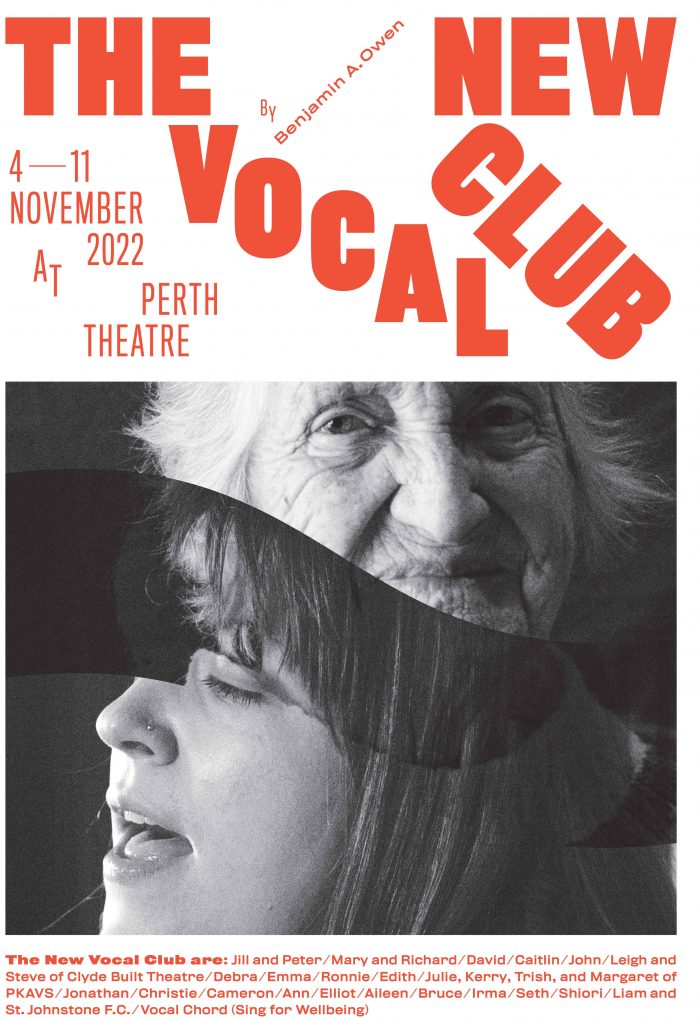 Nov 2022 – The New Vocal Club is a two-year-long project celebrating voices across Perthshire, exploring how vocal cultures and musical performance connect us to ourselves, to the community, and to place. Bringing together an intergenerational group of musicians alongside the voices of the community.
The New Vocal Club's intention was to trial new platforms for social exchange as we emerge from the shadow of the pandemic; to use film and performance, to amplify voices marginalised by Covid-19 and age, and to create visually striking film works within a uniquely collaborative framework, whereby the process of making each moving-image work is meaningful and inclusive to the widest possible public.

The New Vocal Club Jill and Peter, Mary and Richard, David, Caitlin, John, Leigh, and Steve of Clyde Built Theatre, Debra, Emma, Ronnie Edith, Julie, Kerry, Trish, and Margaret of PKAVS, Johnathan, Christie, Cameron, Elliot, Aileen, Ann, Bruce, Irma, Seth Shiori, Liam, and St Johnstone F.C., Vocal Chord Sing for Well Being Choir. More to come.
Work is made in collaboration with those who have a strong connection to voice, music, and sound.
'To reflect on the voice as object might seem a diverting but ultimately dry, formalist pursuit. But it's the geographical and sociological specificity of these voices that prevents that. Owen and his collaborators have created a kind of self-documenting mini-archive of Perthshire speech and culture. Several participants describe the peculiarities of the regional accent ("there are elements of the Highlands in there, elements of central Scotland…") Meanwhile the vocal tics, pitch, and timbre of their voices both embody and overrun the formal traits put forward. Elderly participants sing folk songs. Magda, who moved to Perth seventeen years ago from Poland, talks about teaching Polish to students from her native country who have grown up speaking English. She is helping them to create new mouth-shapes and phonemes, and so nurturing a new, international generation of Perthshire accents.' Greg Thomas Quietus review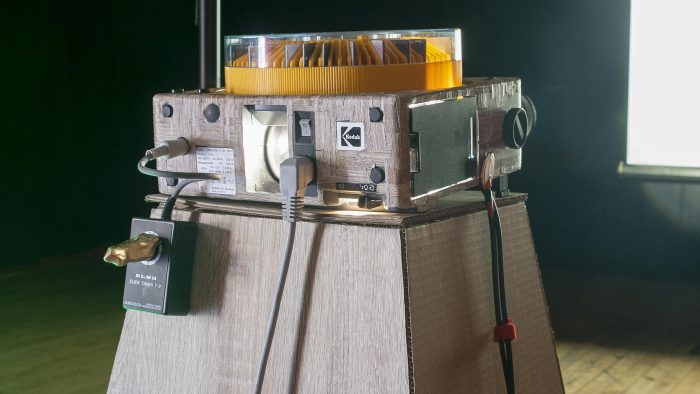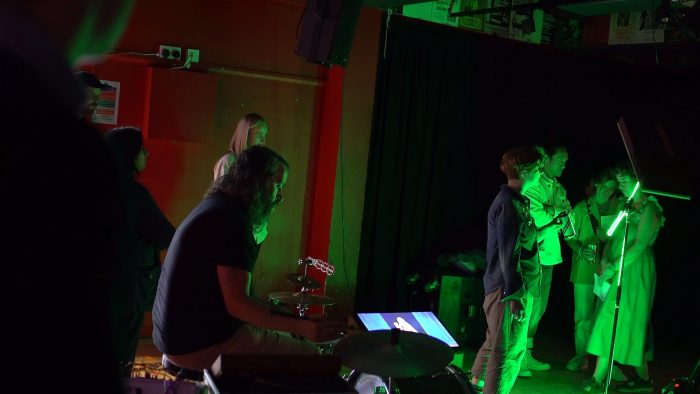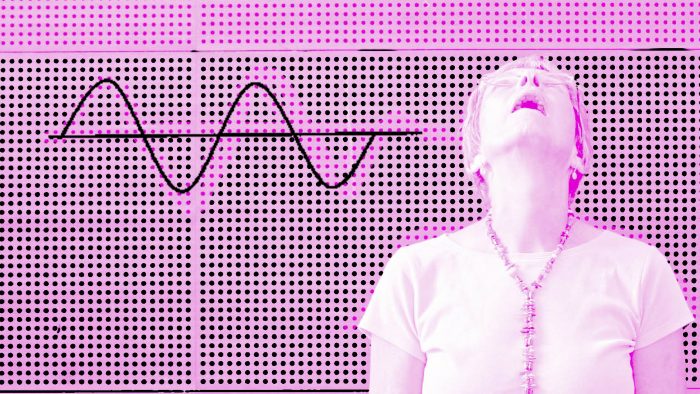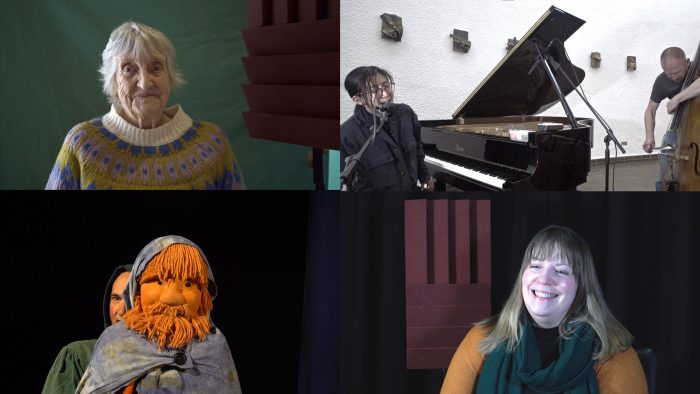 "To distribute material goods is to divide them, while to distribute spiritual goods is to multiply them." John Cohen's "Long Journey Home: Folklife in the South,"
Spiritual goods is to multiply – A one-off day-long install and event at Chapter Arts Cardiff 2021 Experimentica 21. The work involved dual screens, a vinyl print with a modified stand, sound, and musical objects. In the evening 3 practitioners voiced ideas about voice to an improvised soundtrack of 3 musicians including footage and the voice of Rhodri Davies.
Voices and talents of – Ali Abdi / Pauline Down / Jonny Cotsen / Josh Heaton / Matthew Lovett / Rhodri Davies / Cathryn McShane / Claire Anderson / Eugene Capper
Thanks to Chapter's stealth, trust, and patience.
Photography – Kirsten McTernan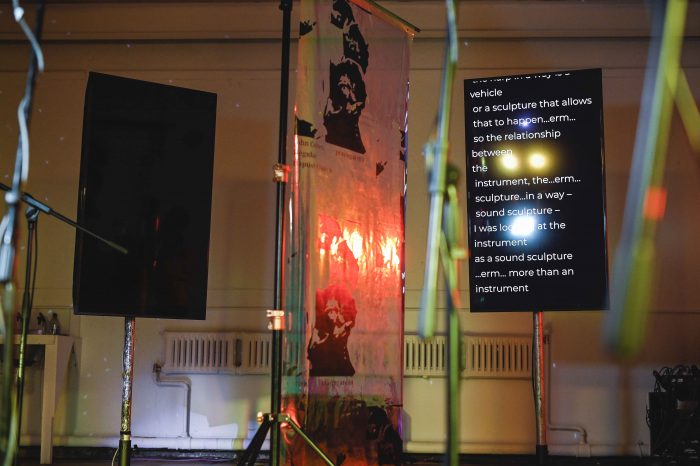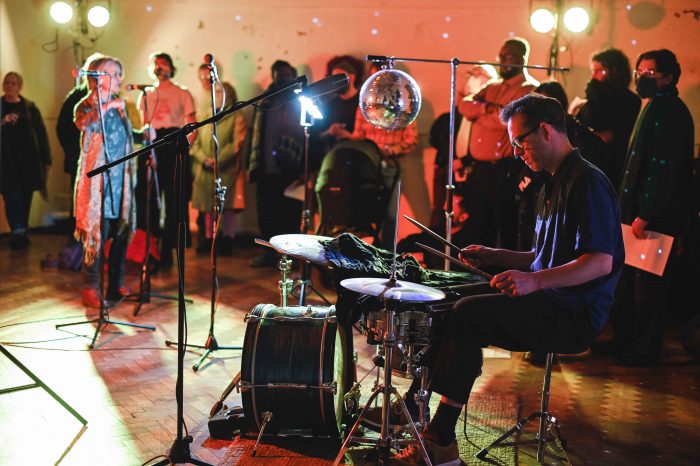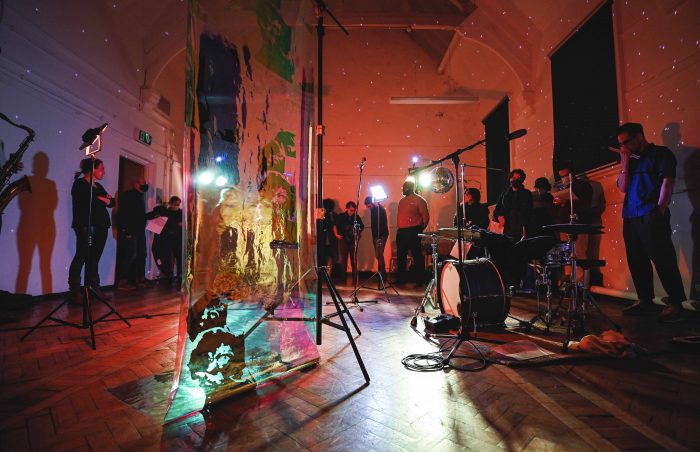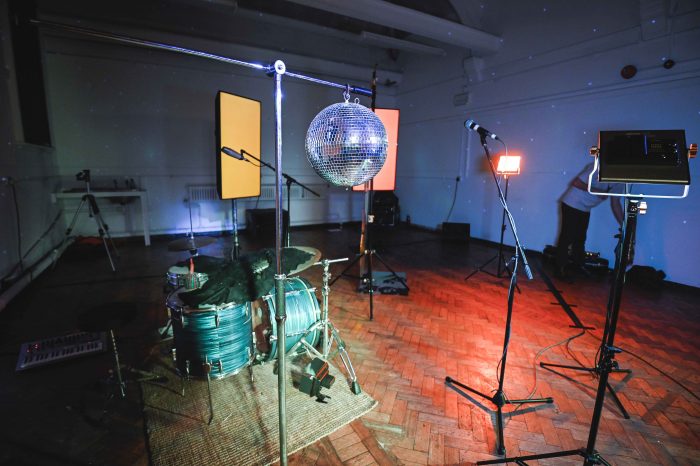 Into The Altered States – An engagement project through 2021/22 – supported by Creative Scotland.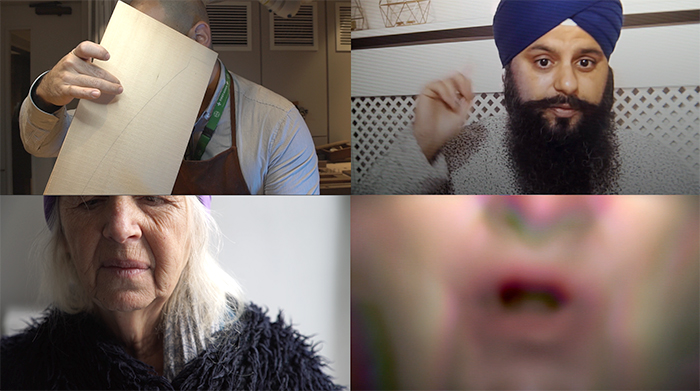 You may think you know your own voice; a constant companion throughout your life. Our voices connect us to our community, familiar and homely, yet the changes that unfold in our vocal expression over time can come as a surprise.
How do we relate to our voice over time?
A short film supported by Screen, Lux Scotland, and BBC as part of the Now and Next commission, 2021.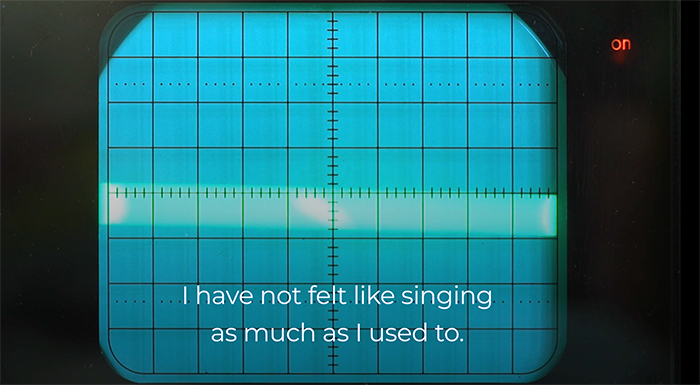 Participatory duetting film mixer featuring bass speaker and oscilloscope
Stereo with visual pulse 2019 (After the Scopitone, after the library)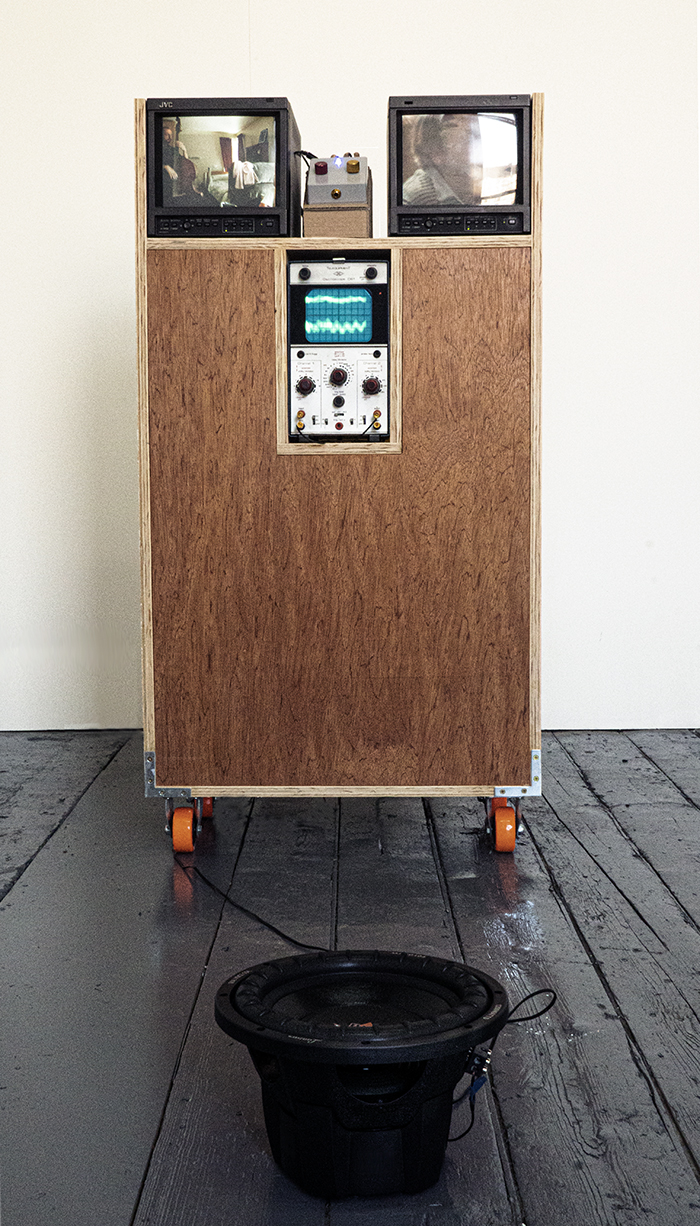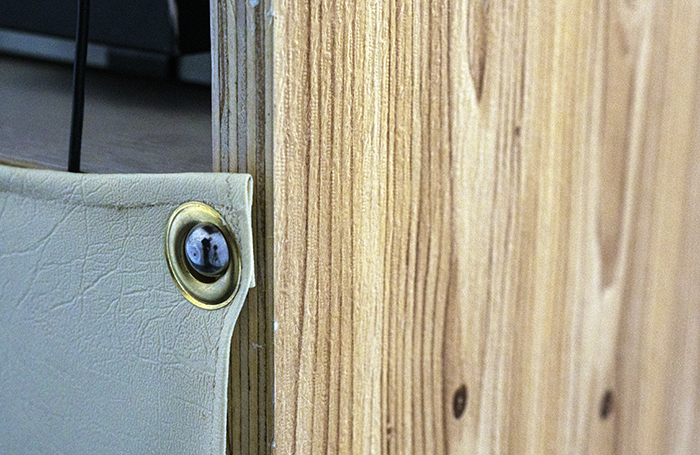 THE BAFFLING 2018, was a work and performance event at g39in Cardiff that brought together artists and musicians to create a continuous soundtrack to a programme of live music, film, demos, and readings. As with previous works, The Baffling explored the ritual of soundtracking, the nature of collectivity, and redrawn relationships between film, sound, and performance. The event name has a double meaning; both the acoustic architecture to control sound, and a verb meaning to deflect, perplex or hoodwink. 
The event was cumulative in structure. It began with a prelude multi-screen film installation that took as its starting point the story of a partially sighted piano-tuner who trained on the Welsh borders. The architecture of this installation provided a stage for the performance events.
YOU BEHOLD HIM THEN YOU BEHOLD ME
Dual film  installation and clip of alternative single screen version. Large monitor and wall projection G39.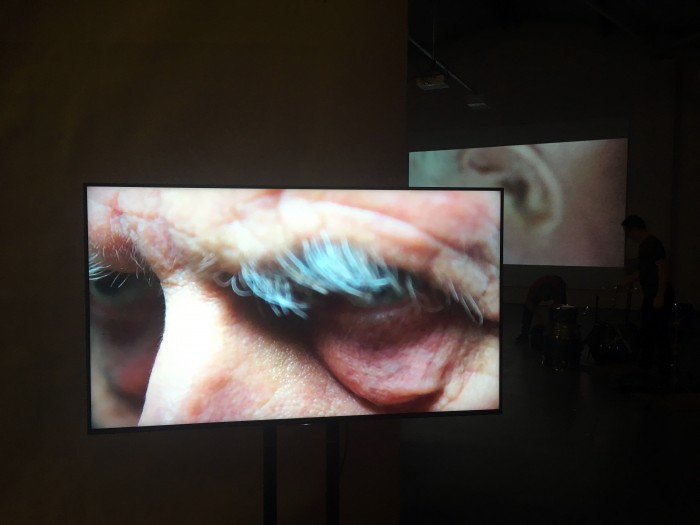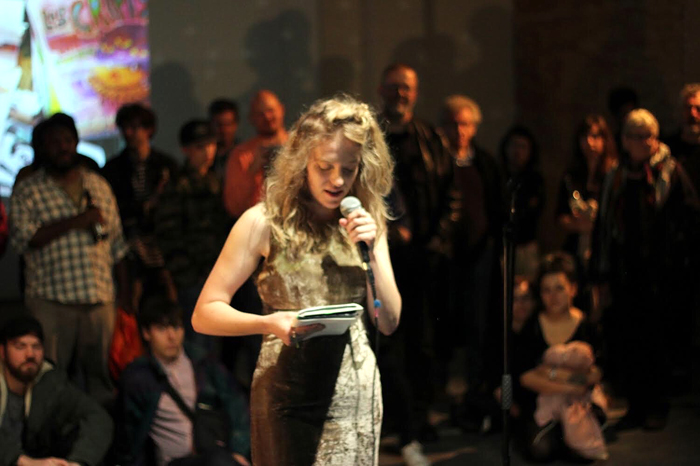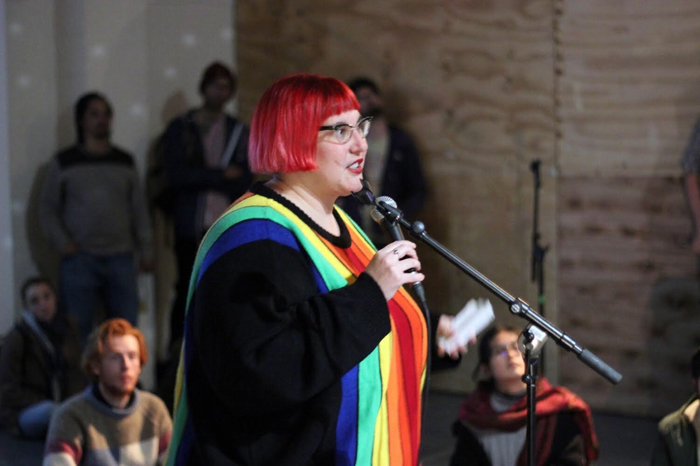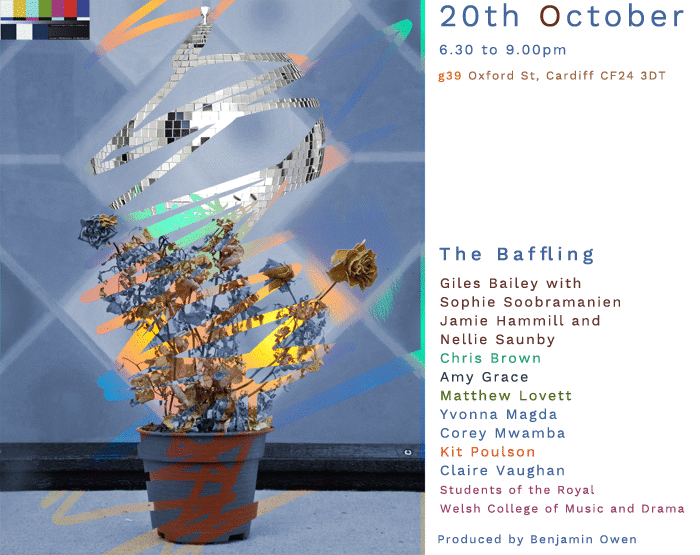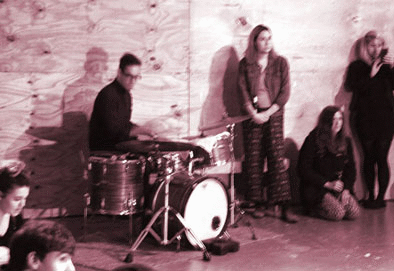 In conjunction with artists Giles Bailey, Jamie Hammill, Nellie Saunby, Sophie Soobramanien, Kit Poulson and Amy Grace; musicians Corey Mwamba, Yvonna Magda and Matthew Lovett; and interventions from Claire Vaughan and Chris Brown and students of the Royal Welsh College of Music and Drama.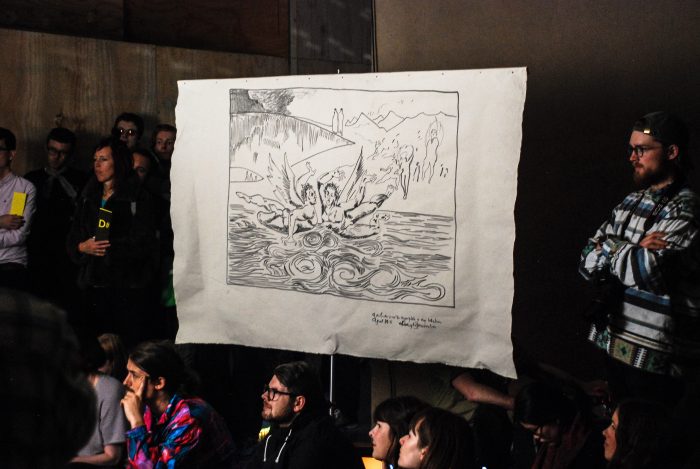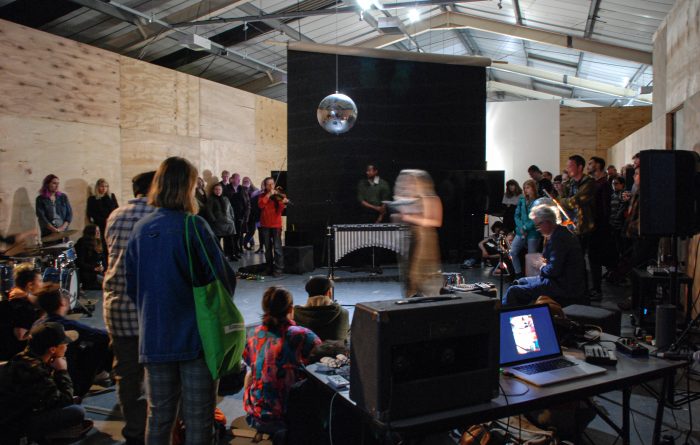 AN INTRODUCTION OF THE TONES – Part of Going Along Without a Body 2016-18 was a video installation of various musical sessions composed and installed at two Islington libraries (supported by Arts Council England).  The installation was accompanied by a live event featuring Alex Baker / Beverley Bennett / Rachael Finney / Kit Poulson / Mark Simms / Tom Ward.  Artists improvised and integrated their performance with film compilations for one hour. EVENT SOUND
Twin monitors, DVD players, library trolley, headphone mixer, varnished log slices, strapping, assorted books. Left & right mono mix of Mildmay AcCord musical sessions  / a 20 min loop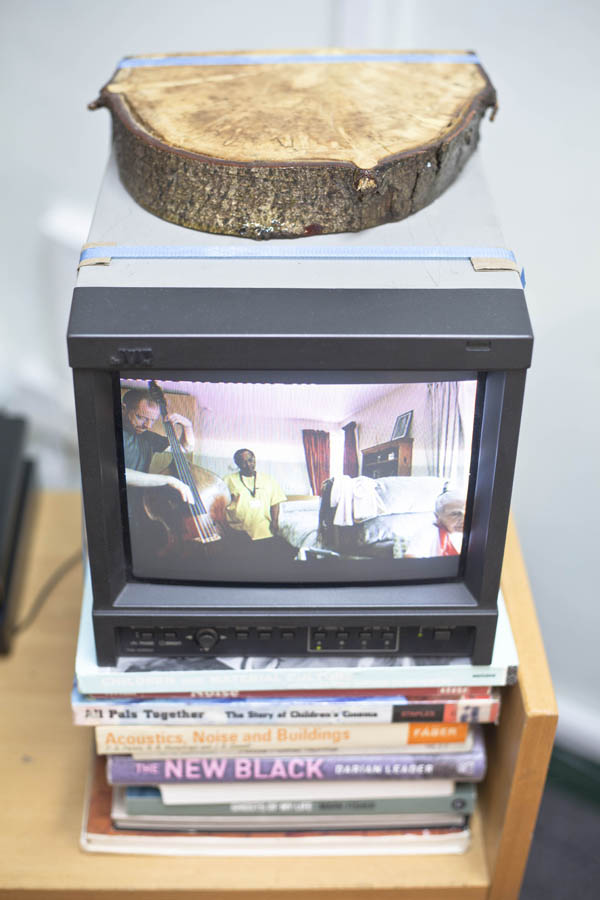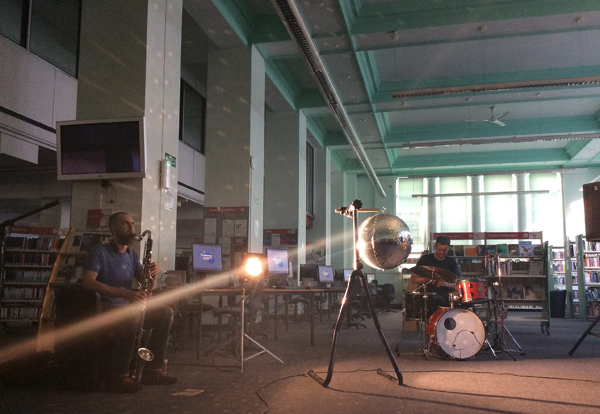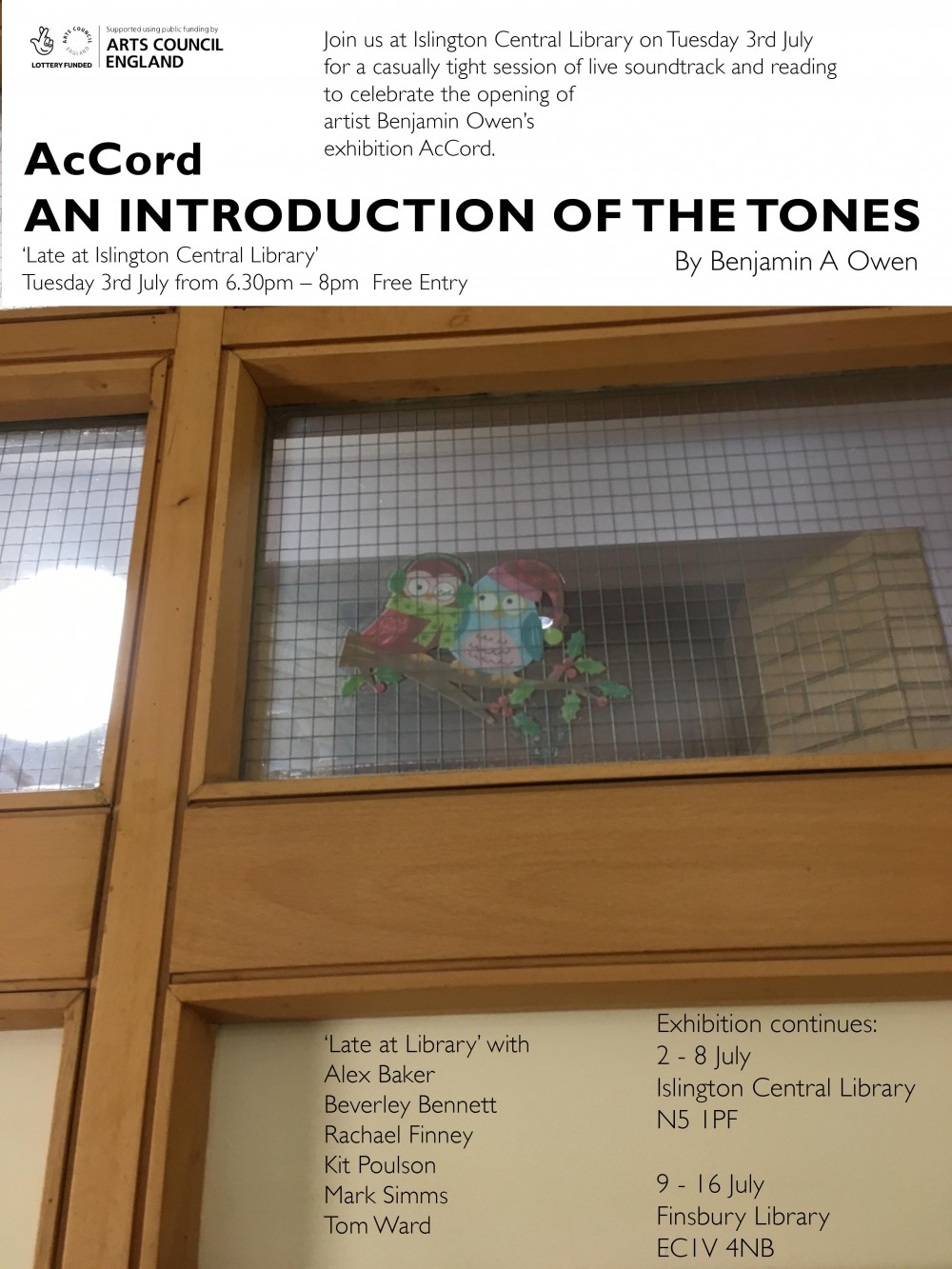 MUTTER PHYSICS
A performance event with Kit Poulson and his book MUTTER in collaboration with Alex Baker, Bellies!, Libita Clayton, Daniela Dyson, Claire Feeley, Rachael Finney, Samuel Hasler, Lizzie Lloyd, Wayne Lloyd, Robin Stewart, Book Works. Additional works devised by students from UWE Fine Art course.
A celebration of improvisation, collision and the subtle entanglements.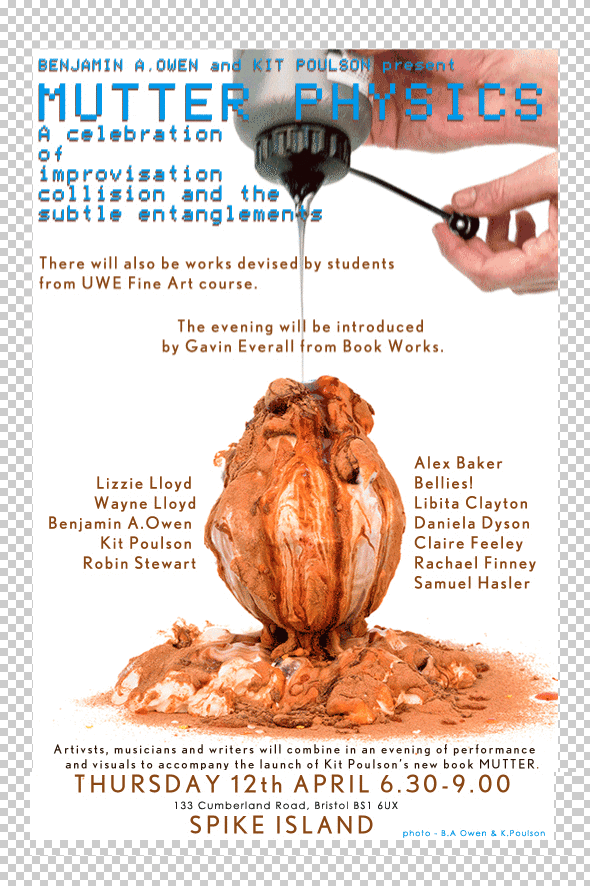 CONVERSATIONAL // Installation and event 2018 – Part of Going along without a Body 2016-18
'Writing An Insecure Form' A text by Lizzie Lloyd pdf and RECORDED SEQUENCE
Radio show 'NonDef:Soundtrack to a carehome' Hoxton Radio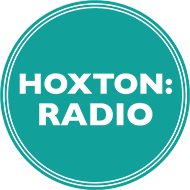 ACCORD // Going along without a Body 2016-18 publication poster with texts by Lizzie Lloyd and Esther Collins (Cubitt). Design Des Behari
AcCord is an experimental documentary using soundtrack to radically reframe live-recorded interviews with an ageing community.  The starting point for this film are conversations with residents of Mildmay Care environment in Central London. Shot within the rooms of Mildmay, the interviews unfold as a series of ultimately unexpected portraits, where the presence of the musician within the film unsettles the relationship between form and content.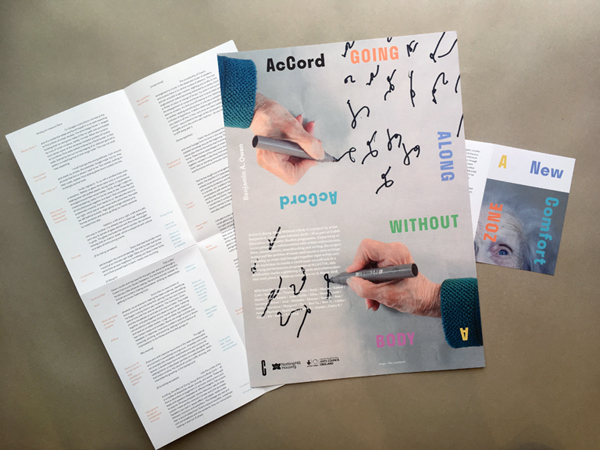 GOING ALONG WITHOUT A BODY Event – Part of the larger Going along without a Body project 2016-18
Day festival exploring soundtracking rituals with invited artists Iklectik 2017′
Going Along Without a Body brought together 8 artists and 8 musicians, together creating a continuous sound-track to a day-long programme of performances, talks, demonstrations and mind-altering music.
In conjunction with with David Raymond Conroy, Libita Clayton, Claire Feeley, Rachael Finney, Joseph Noonan-Ganley, Mary Hurrell, Claire Potter, Kit Poulson, RATTLE, Cath Roberts (LUME), Fame is the Spur, Anne Tallentire, Chris Fite Wassilak, Tom Ward and Residents of Mildmay.  Poster Des Behari pdf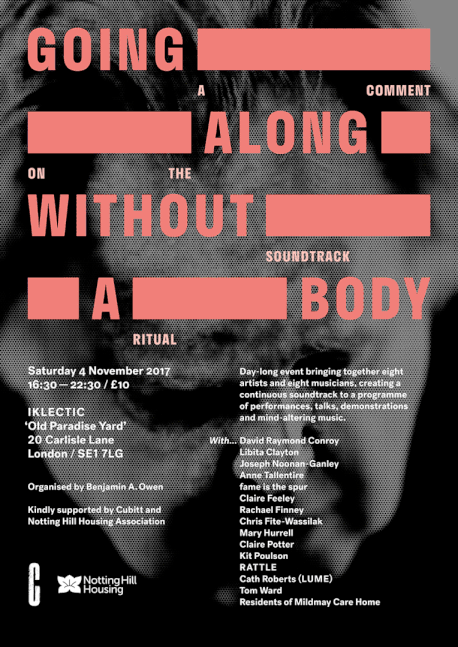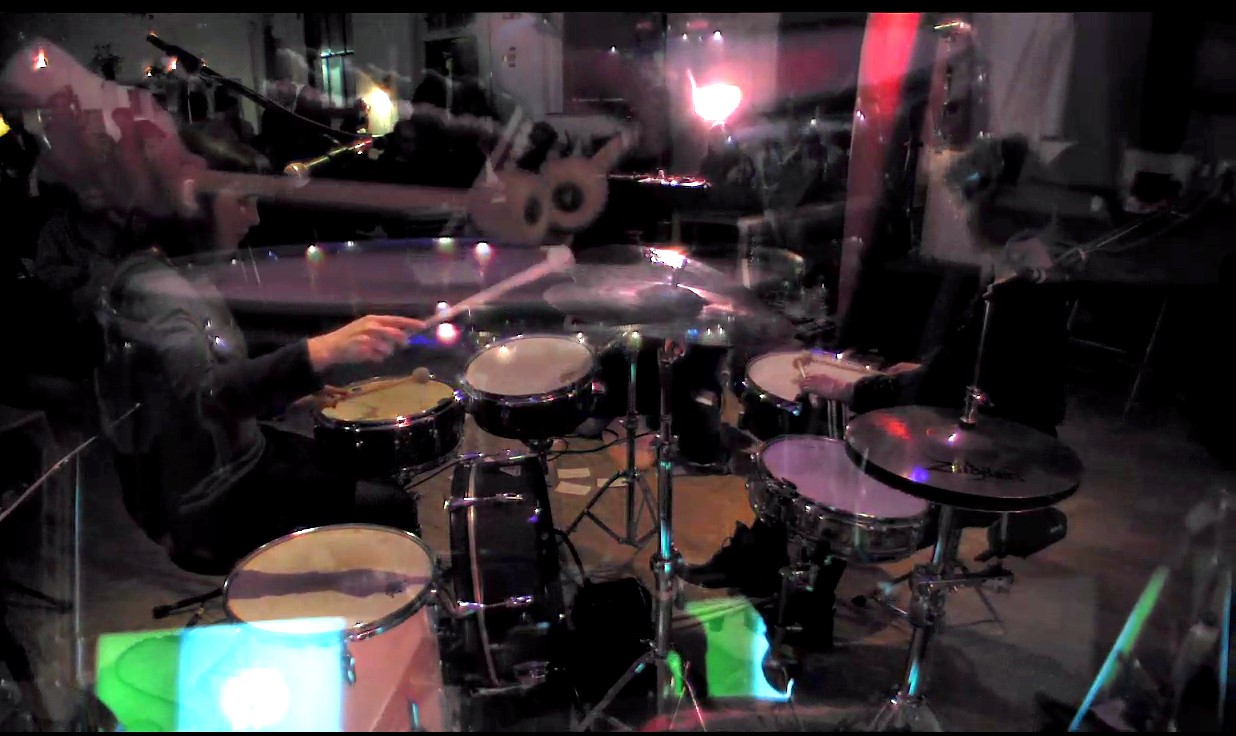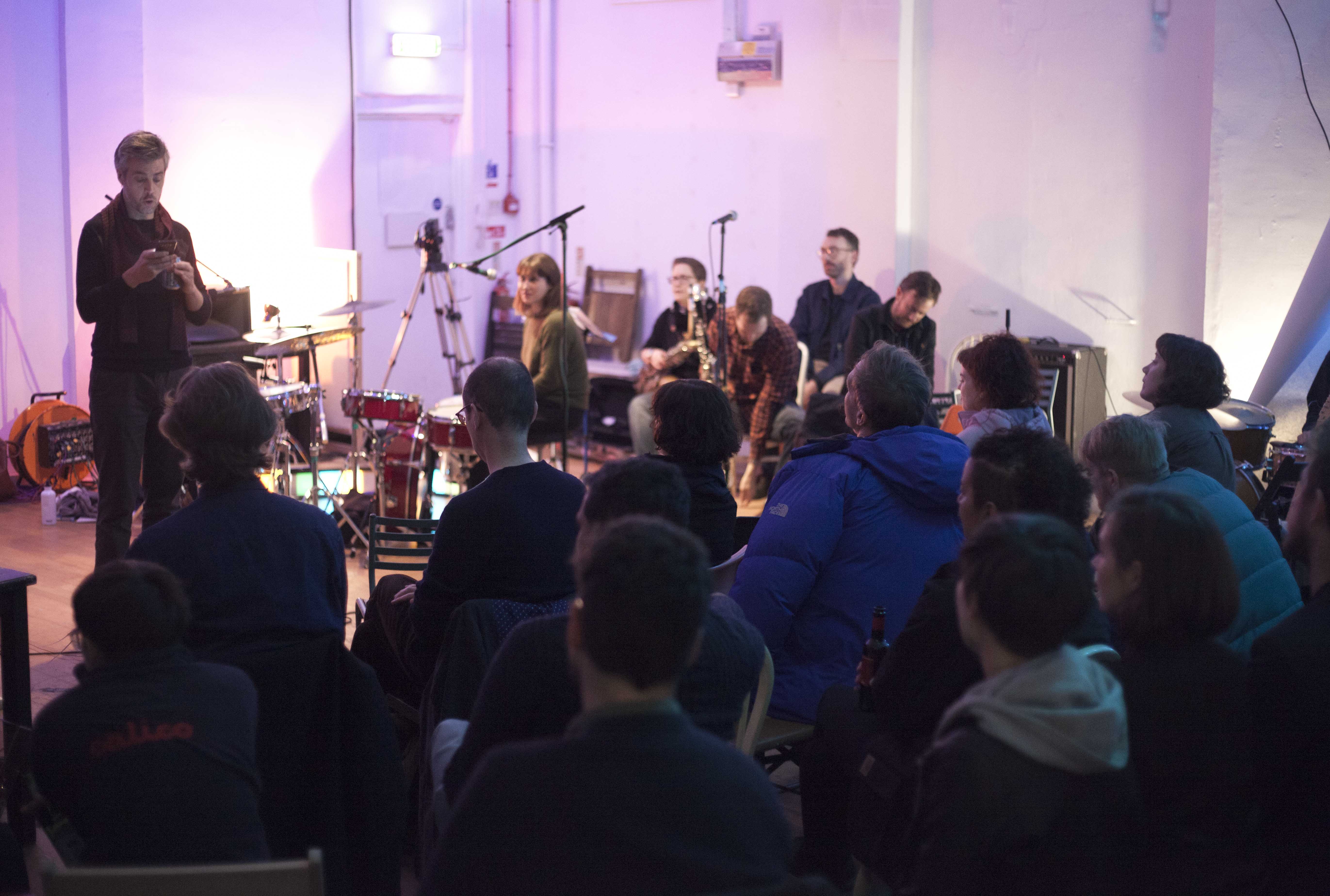 GOING ALONG WITHOUT A BODY – Film 2016-2018 – (Basis for Going Along Without A Body project 2016-18)
73 Mildmay Care Environment Cubitt Community Studio Residency Going Along Without A Body began as a set of interviews with an ageing community recorded in 2017 with residents of Mildmay Care environment in Central London. It wasn't a straight set-up, as a musician was also present, improvising as the conversation unfolded. What emerged was a set of intimate surprising portraits, the presence of the musician within the film unsettling the expected relationships and revealing different dynamics at play between form and content. The work has had several manifestations, as live performance and installation.
This film grew from a fascination with the nature of musical improvisation; it's potential for the transcendent moment its approach to collectivity and trust and its exploration of conversation and form. Going Along Without A Body adopts similar approaches in its contrapuntal nature and in the form of its production, offering moments of discord, cacophony, intervention and accord.

Going Along Without a Body (Excerpt)
CONSTRUCTIVE NEUTRONS pdf 
Constructive Neutrons is the result of a partnership between Worcester Museum and the Lantern Gallery at Worcester University. It is also a piece of music from the album Visions by Sun Ra and Walt Dickerson (1978). Exhibited as a three-screened video installation Constructive Neutrons is a musical celebration of the mercurial in a provincial museum.

MUTTER
Several film collaborations with Kit Poulson, CHELSEA space, London 2017
Painting, sound works, and objects alongside a series of short films, a collaboration which explores improvisational practices well understood by musicians, alongside Poulson's writing, the show explores a different way of thinking about libraries and archives, beyond fixed static spaces, but as dynamic, emotional spaces, sites of chance or extempore encounters.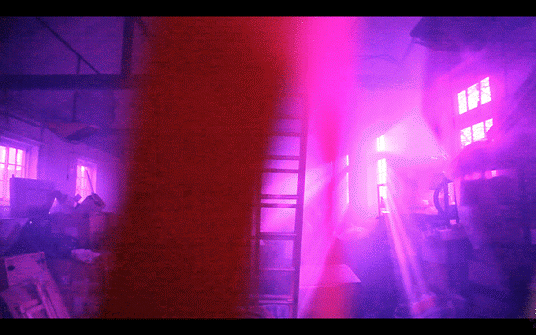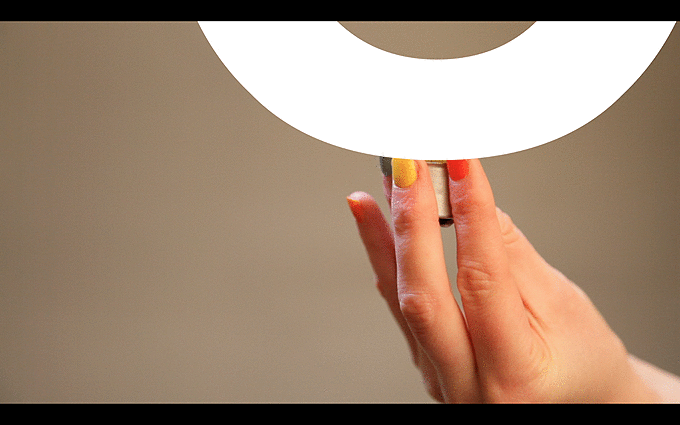 G 0 / D F " 2015 – 2016

G 0 / D F "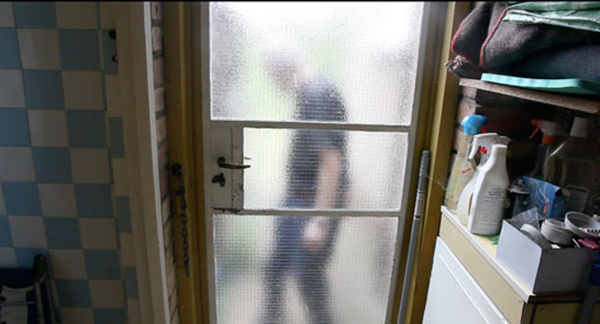 G 0 / D F " is a work that draws deeply on the artist's interest in the layman's relationship to politics, landscape, participation and performance. The film takes as its subjects an 84-year-old jazz musician named Dave Collett and a community of ladies that gather at the Carterton Women's Institute, creating a double portrait rooted in the landscapes of suburban England.
The film uses live-recorded sound to create striking juxtapositions with documentary footage, suggesting a re-imagining of political energy within these landscapes. The presence of musician Dave Collett stands in contrast to the pragmatism of the women in Carterton.
A former RAF serviceman, Dave lives alone, and despite having Parkinson's disease, when he plays music, he fully regains control of his body and his movements. Younger musicians improvise with Dave, cramming into his living room, kitchen, and basement to construct a soundtrack that reframes the documentary elements of the film.
CHARMS pdf
A fairy tale by Kit Poulson 'The first thing you noticed about him was the shine on his shoes, the second the shine on his nose. Ex-services definitely, attempts at casual clothing betrayed by too tight tucking, and sharp creases. Trousers a fraction shorter than others, craving boots. Life and body are alternatively defined and dissolved by tides of polish and alcohol. He was tall but also bulky, and had folded himself with difficulty into a banquette.' Design Des Behari.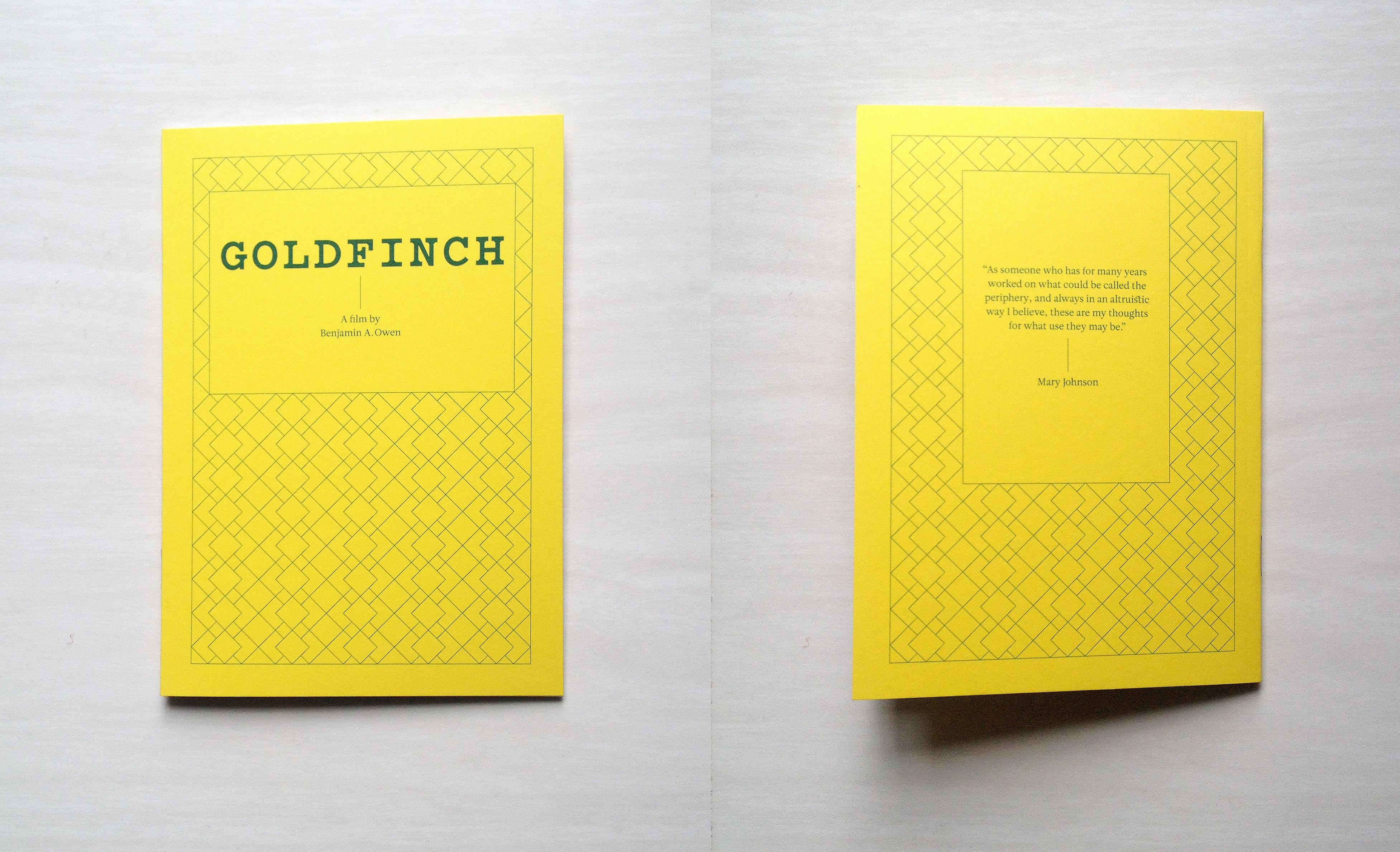 Performance event at Trinity Arts Bristol. One of three such events supported by Arts Council England.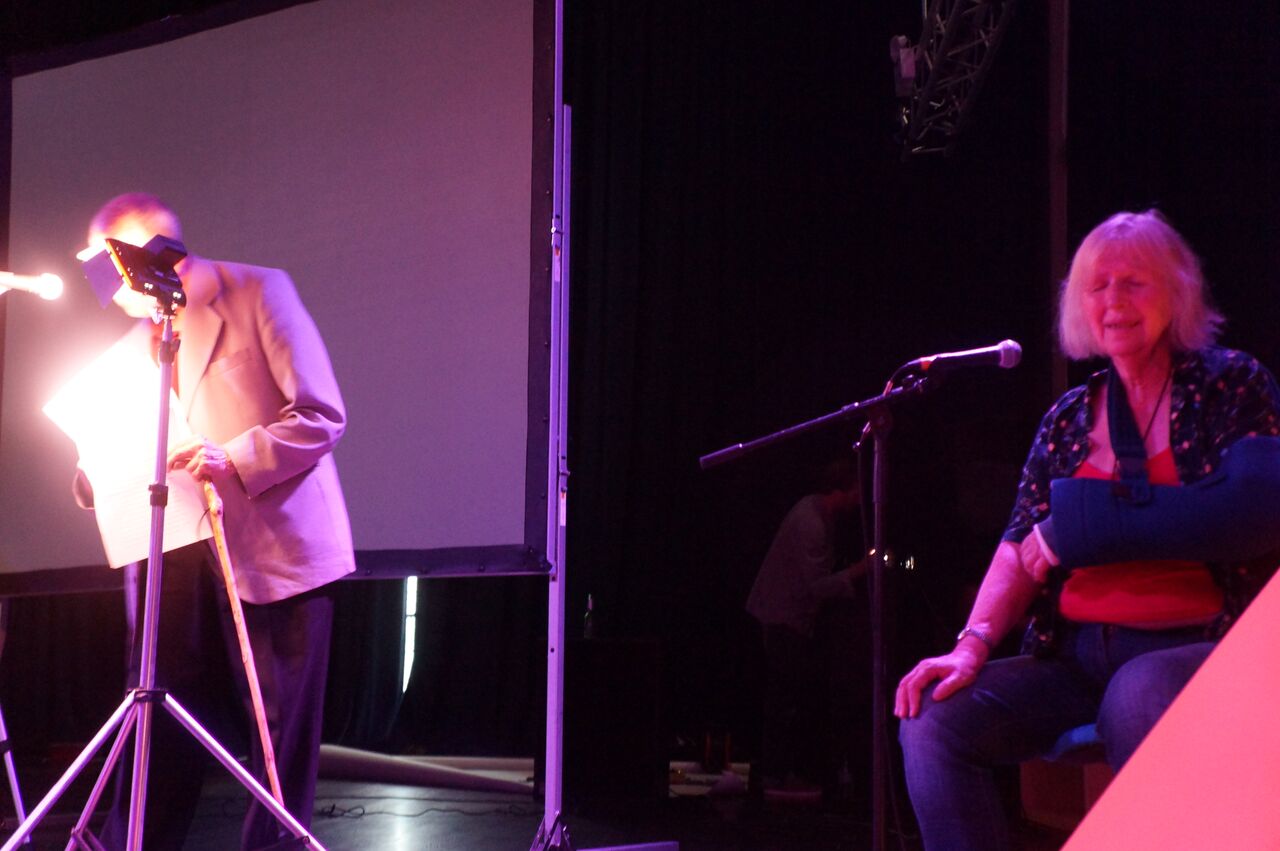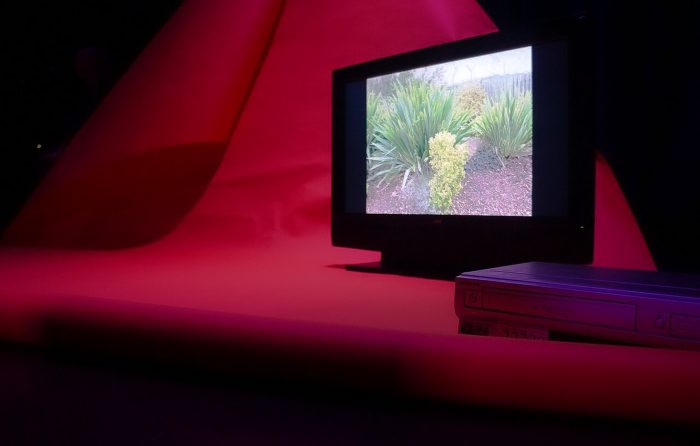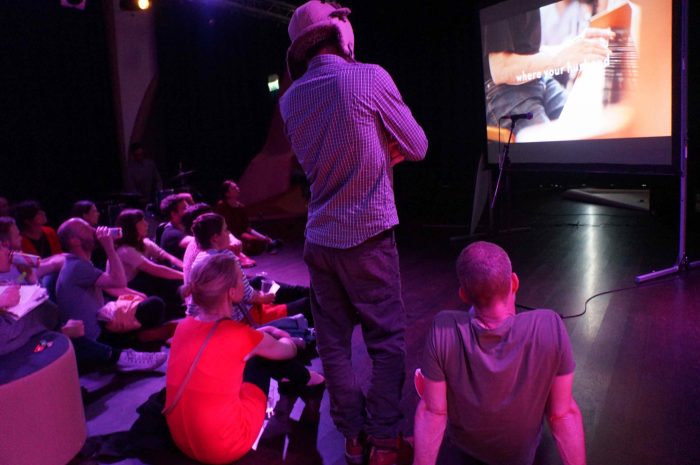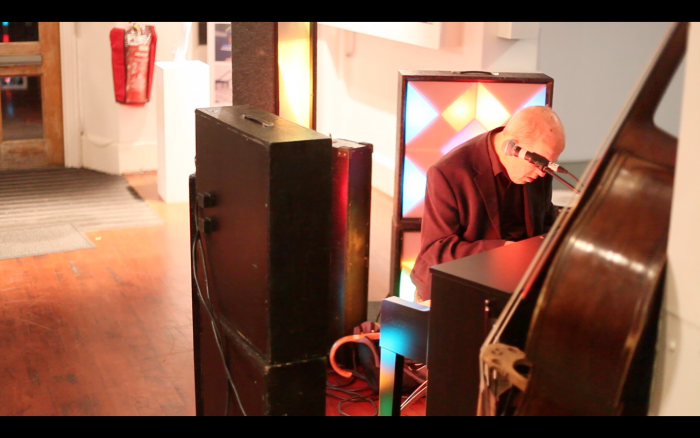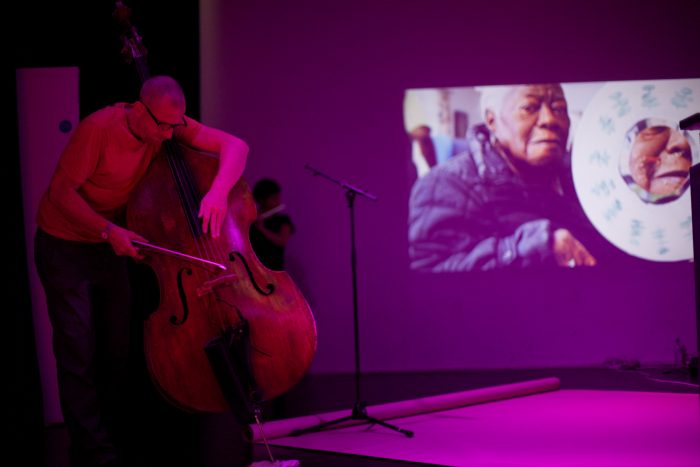 Gold David under drums the under 2015, 03.46

Do with it as you will 2015  – Loop  – Sound sample by George Mackenzie

'French Drain' G 0 / d f " performance event Spike Island 2015 — e.p (extended player/european park) 2014
e.p
european park / extended player
A film shot in Weston Super Mare and Owen's hometown of Swindon over 12 months.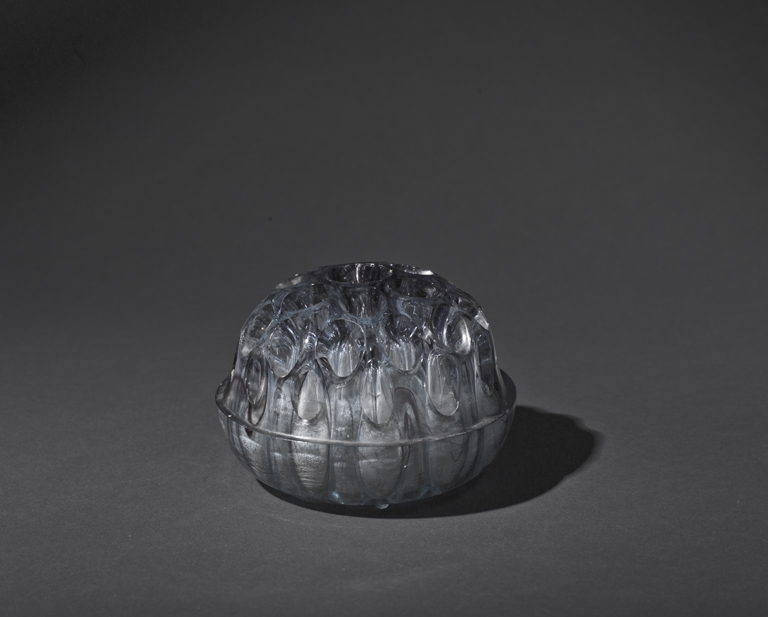 The film and installation presented a stripped-back portrait of two townscapes and the emotional currents that animated their high streets. Italian filmmaker Pier Paolo Pasolini noted that political protest is the degree zero of cinema – when a body of people come together to create an image and present their collective narrative. In Owen's film, the march becomes symbolic of so much that has happened to England's towns. The beat of anti-austerity protester's feet matches the rhythm of aspirational shoppers parading down failing high streets. Mike, an ageing upbeat busker, fondly describes how he came to own a dog. Photographs of charity-shop objects take on the glimmer of museological objects. Text by Claire Feeley
With Claire Feeley / Ben Trinkle / Markland Starkie / Nick Harrison / Tina Hitchens / George MacKenzie / Paul Jones, Mr Mike Elder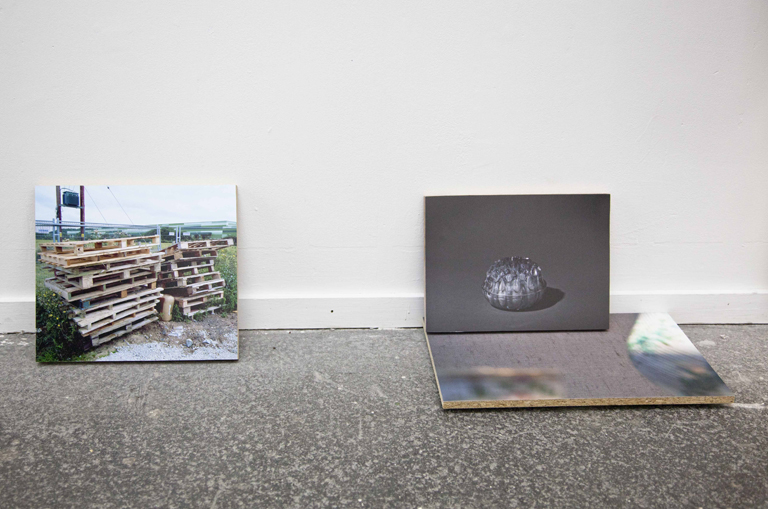 e.p 2014 – Performance event Spike Island Event document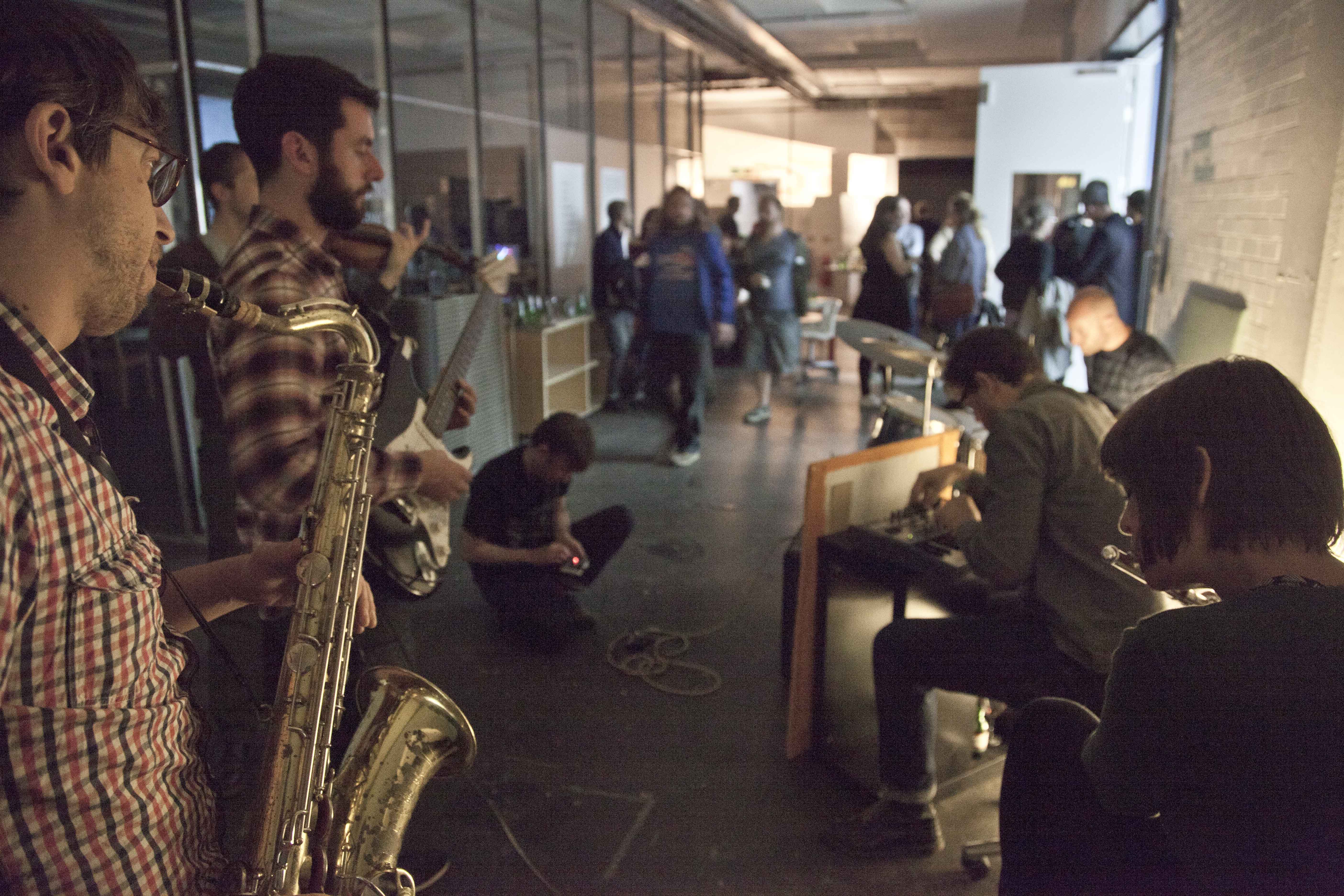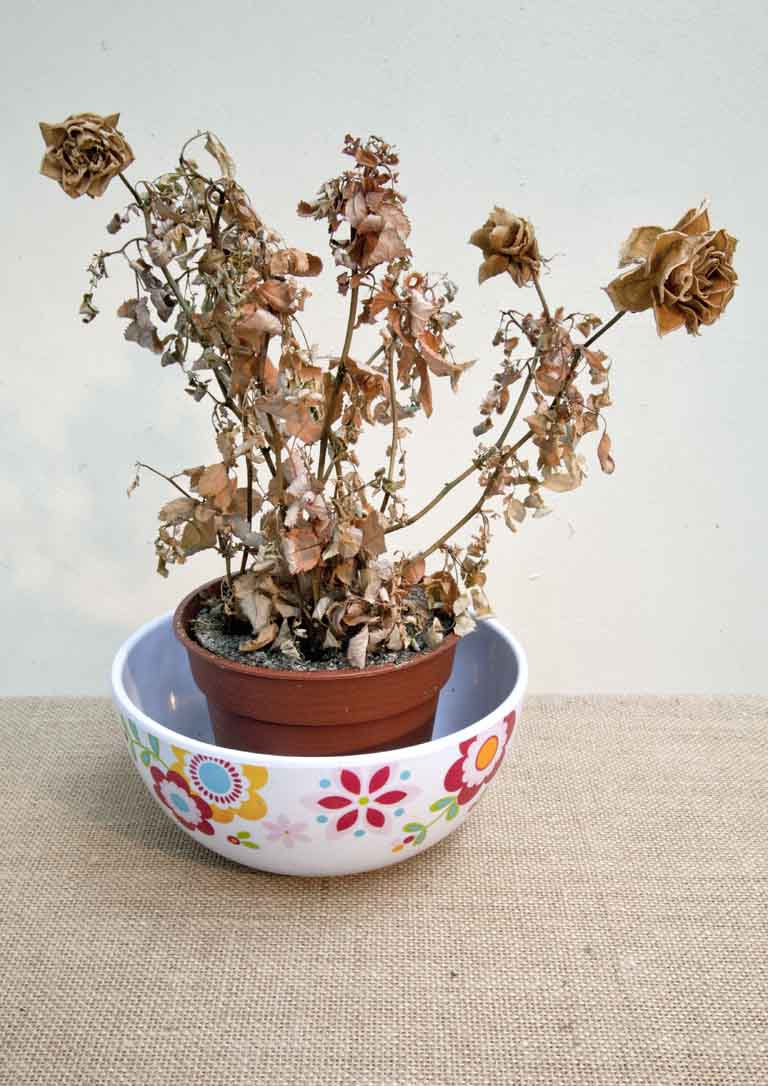 Tell Little Frankie Bell 2015 – 01.41