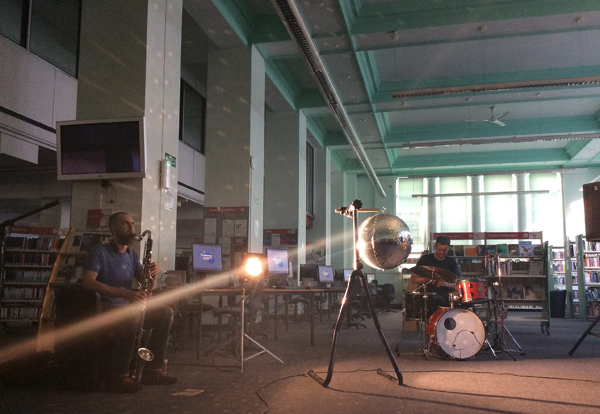 Benjamin Owen is an artist based in Edinburgh who works with soundtracks, film, music, performance, and installation. A celebration of participation, improvisation, and collaboration are at the heart of the practice, emerging from careful research and building trust-based relationships.
For the past decade, his work has centered on the experiences of older individuals, and projects have unfolded over several years and involved various partnerships and collaborative events. In 2015 Owen produced a series of films and photography to accompany his first dual portrait titled 'e.p' that was exhibited and performed at Spike Island Bristol. 'G 0 / D F"', was a dual portrait developed over 2015/16 for Exeter's Phoenix Gallery, and involved expanded film performances, a number of musicians, and installation at several arts venues across South West England.
Between 2016 and 2018 Owen undertook a residency with Londons Cubitt Gallery, and Nottinghill Housing that situated artists within the institution and community buildings. The result of this partnership 'Going Along Without A Body' was a series of filmed improvised musical encounters with the residents of Mildmay extra care setting. Since 2018 Owen has produced a number of events and films that engage with a wide range of people and groups and play with the structures of soundtracking, filmmaking, and improvisation. His most recent work 'The New Vocal Club' (2020-22) was a two-year project celebrating voices across Perthshire, exploring how vocal cultures and musical performance connect us to ourselves, to the community, and to place. Bringing together musical encounters and the voices of the community.
Owen's work has been shaped by a background in music and independent musical communities with collective approaches to making and performing. From the mid-'90s in The West Country and Wales, he coordinated gigs and performances sometimes through the collective Pull the Strings and played in various bands and ensembles. He has worked within a variety of institutions, running creative workshops and teaching art within schools and colleges. He continues to make music and sounds separate and in conjunction with the film, educational, and performance work.
Bands have included Soe'za, Line, Barton Carriages, and Drinks. Music has been released independently and some with labels Prohibited, and Gringo.